Our Kaolin products are used in hundreds of applications. Let us help you find the exact Burgess Pigment product for your needs.
Access Product Finder
Though we're a small company at heart, our influence reaches all the corners of the earth. Explore the distributors of Burgess Pigment products here.
Find Distributor
Order a sample and experience Burgess Pigment quality for yourself!
Request a Sample
Burgess ICECAP-KSF
BURGESS ICECAP-KSF is a very finely ground dry white powder that exhibits excellent dispersion and extremely low 325 (45 micron) mesh residue.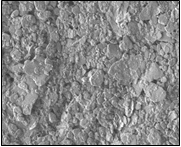 BURGESS ICECAP-KSF is a medium fine particle size calcined kaolin (~1.5 micron APS), very low 325 Mesh (45 Micron ~.0008% typical retain on 325M), inert, Micro-Fine polishing mineral that disperses in water or solvent mediums contributing gentle polishing.
Analysis proves BURGESS ICECAP-KSF has higher GE brightness, reflectance, and abrasion for polishing.