Company History
Burgess Pigment has always been focused on innovation, customer service, and technical assistance, with the best sales and support staff in the industry.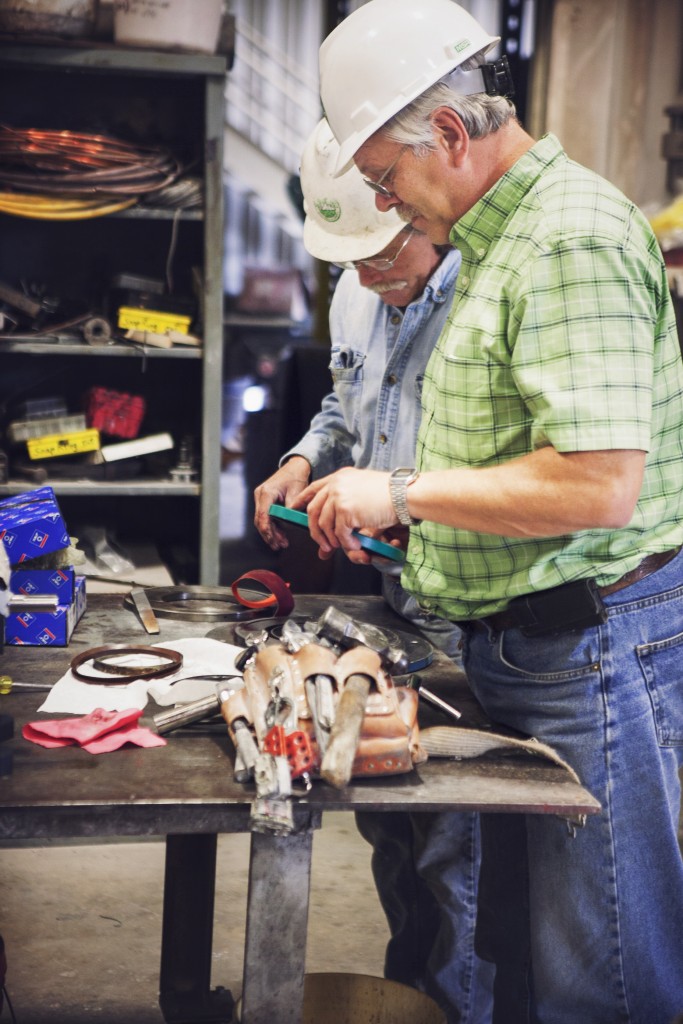 Malcolm S. Burgess, Sr, began Burgess Washington Clays in 1945 and leased the plant and mine sites to a company committed to producing kaolins for the paper industry. As a shareholder in the company, Mr. Burgess was disappointed when crudes were not suitable for the paper market and went unused.
In 1948, Mr. Burgess chartered Burgess Pigment Company to provide kaolin to other markets. He installed a Nichols-Herreshoff calciner to improve the brightness of some of the marginalized crudes and render them suitable for the rubber industry. Our roots are in making "unusable" kaolin crudes usable, and marketing them successfully, to make better and more efficient use of our natural resources.
In 1960, Burgess Pigment installed a second multiple hearth furnace and made process improvements to meet the needs of other markets. Burgess Pigment began as a calcination operation, processing kaolin solely for the rubber industry, but over the years has expanded into the paints, coatings, concrete, and ink markets. Burgess Pigment is proud of providing innovative kaolin products to various markets.
In 1964, Burgess Pigment put the first patented flash calciner into production. This unit produced the flash calcined products, OPTIWHITE P, 30P, and OPTIWHITE, extremely efficient products used in the coatings and wire insulation markets. Between 1964 and 1971, Burgess Pigment updated its equipment, built a new corporate office building, expanded the quality control and research laboratory significantly, and installed a larger flash calciner. Improvements continued into the 1970s and 80s, until the production facilities were capable of processing  more than 100,000 tons of a wide variety of products. Expansion and growth continued steadily throughout the '90s, including new office spaces and laboratory facilities, allowing Burgess Pigment to grow and innovate into the new century.
The engineering department has designed all expansions to achieve the ultimate in efficiency by utilizing the newest developments in machinery and technology.
Even during slow economic times in the 2000s, Burgess Pigment has taken advantage of the opportunity to focus inward and continue to modernize equipment and control systems, increasing production and improving lead times. As the economy improves and demand is fully restored, we are prepared to respond effectively with improved quality and lower manufacturing costs.
Today Burgess, Sr.'s son, Malcolm S. Burgess, Jr., serves as Chairman of the company, and continues to carry on his father's original intention: to continually invest in the plant, people, and processes to enable Burgess Pigment to continue its tradition of providing excellent products and service to customers around the world.